Lithium battery power drill 18V 1.5Ah power craft cordless drill battery 20mm Diameter
What is the difference between a cordless drill and cordless screwdriver?
Electric screwdriver motors are much smaller, most commonly requiring between 4v and 10v to operate, thus producing much less torque. Cordless drills have larger motors and in turn,the chuck allows the drill to be more flexibility when accepting a variety of bits.
Can you use a drill to put screws in?
Most cordless drills these days are also designed to drive screws, that's why they're called a drill driver. If you've never used yours as a screwdriver or have tried but haven't had much success, here's a complete guide to using your drill to drive screws.
PRODUCT SPECIFICATIONS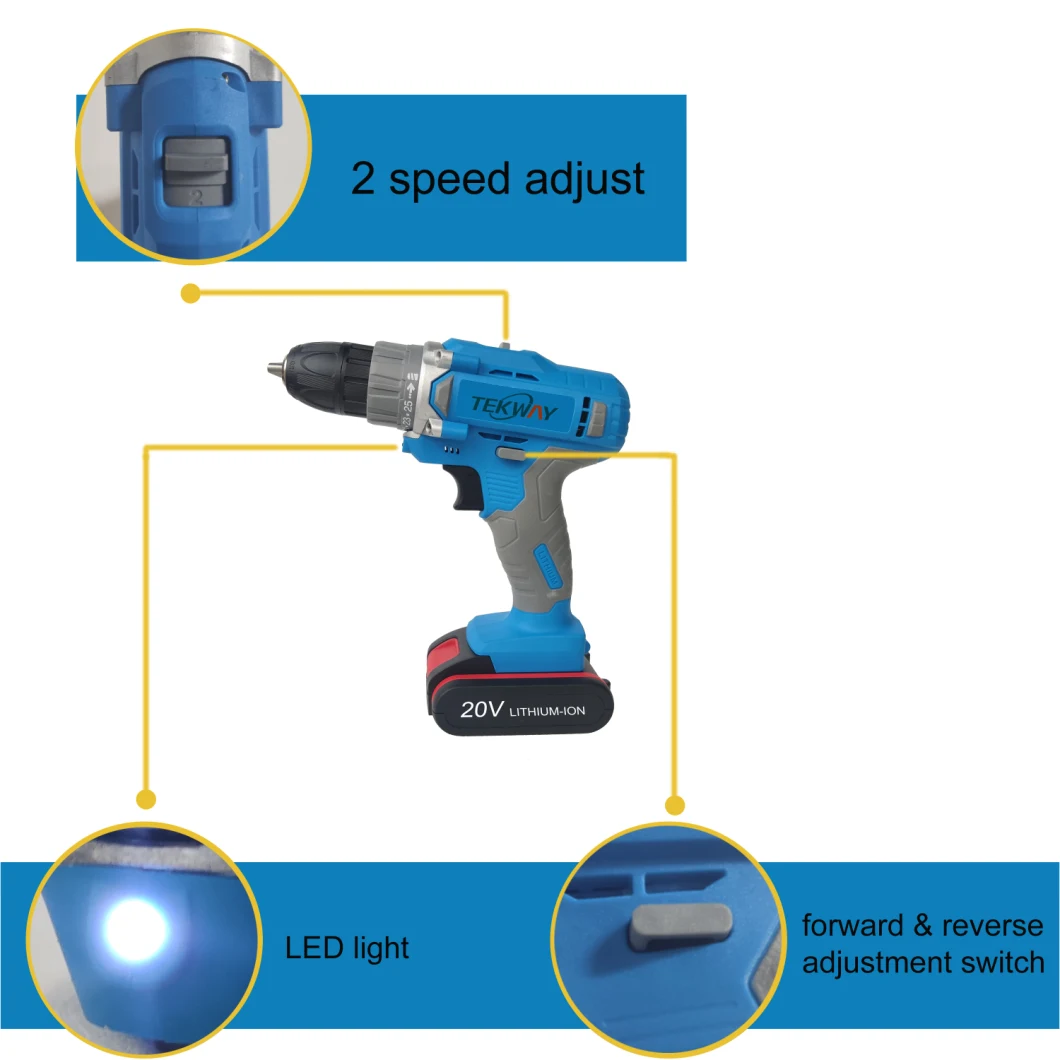 | | | |
| --- | --- | --- |
| No | Item | Data |
| 1 | Name | cordless drill |
| 2 | Power type | Lithium Battery |
| 3 | Battery capacity | 1.5Ah |
| 4 | Charging time | 1 hour |
| 5 | Speed | 2 speed adjust |
| 6 | Max. Drilling Dia | Steel. 10mm Wood. 20mm |
| 7 | Rated Torque | H/L 24/14 N.m |
| 8 | No-Load Speed | H:0-1300/min L:0-350/min |
| 9 | Weight | 1.5 kg |
| 10 | Packing Size | 28x24x8 cm |