1. Afully welded steel construction with high strength and rigidity.
2. Reliable Electric-hydraulic propostional servo synchronizing construction.
3. Double compensation mechanism :Slider with a wedge type deflection compensation device;Working table with compensating cylinder.Can be effectively compensated slider and working table of deflection(with out dead zone compensation),in order to ensure the bending precision.
4. Multi-slot grinding tools ana dual-slot small molds for choice.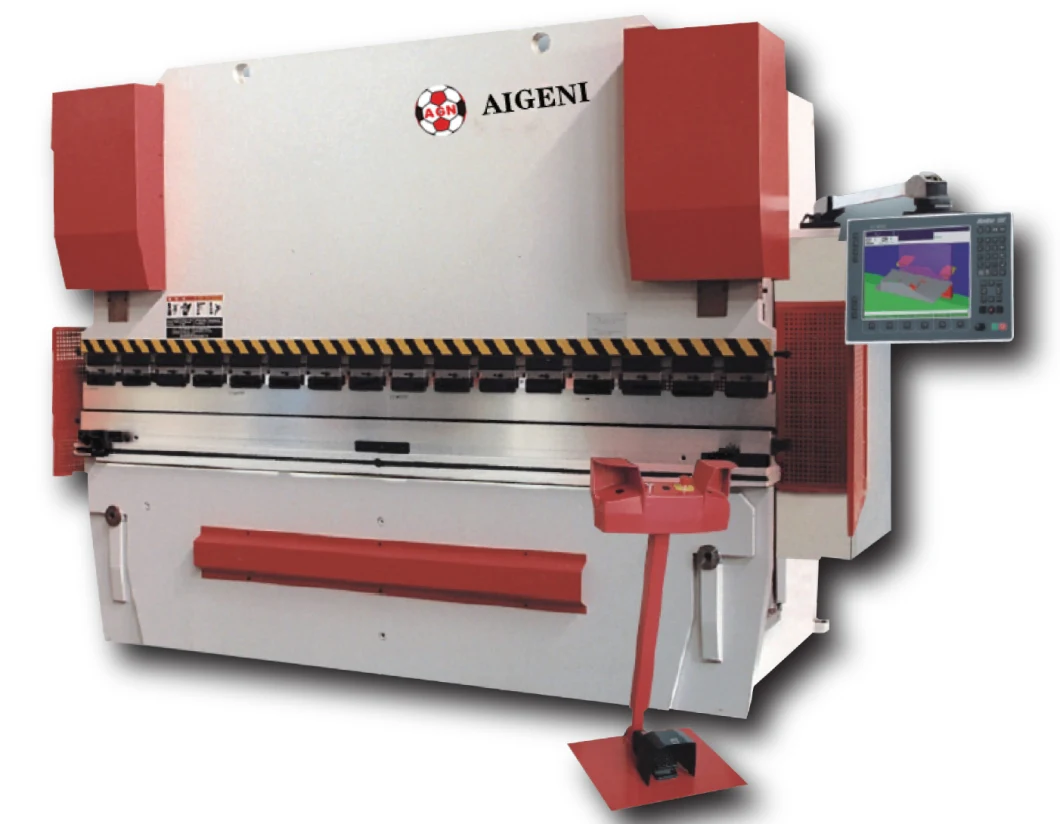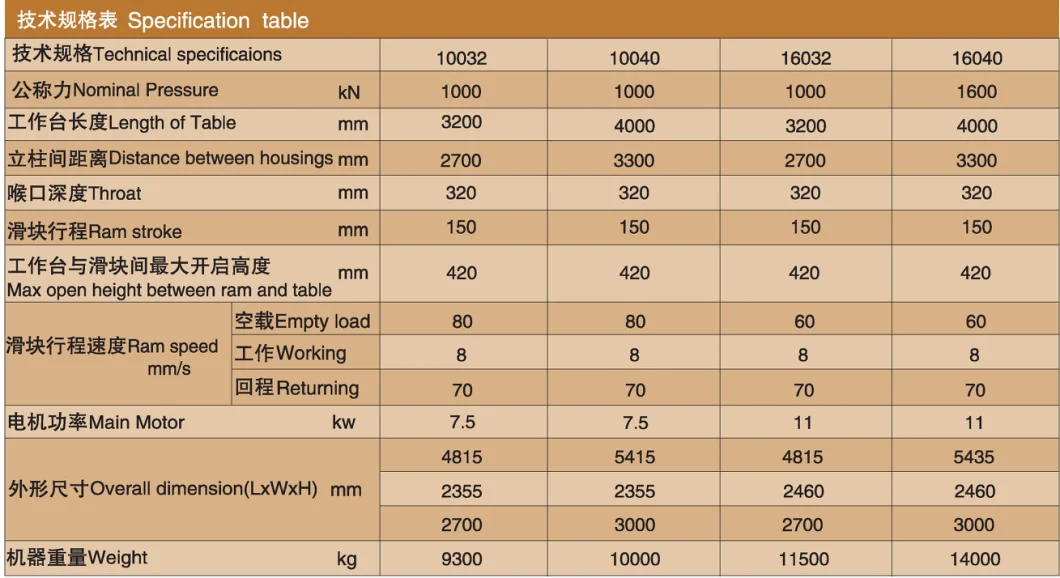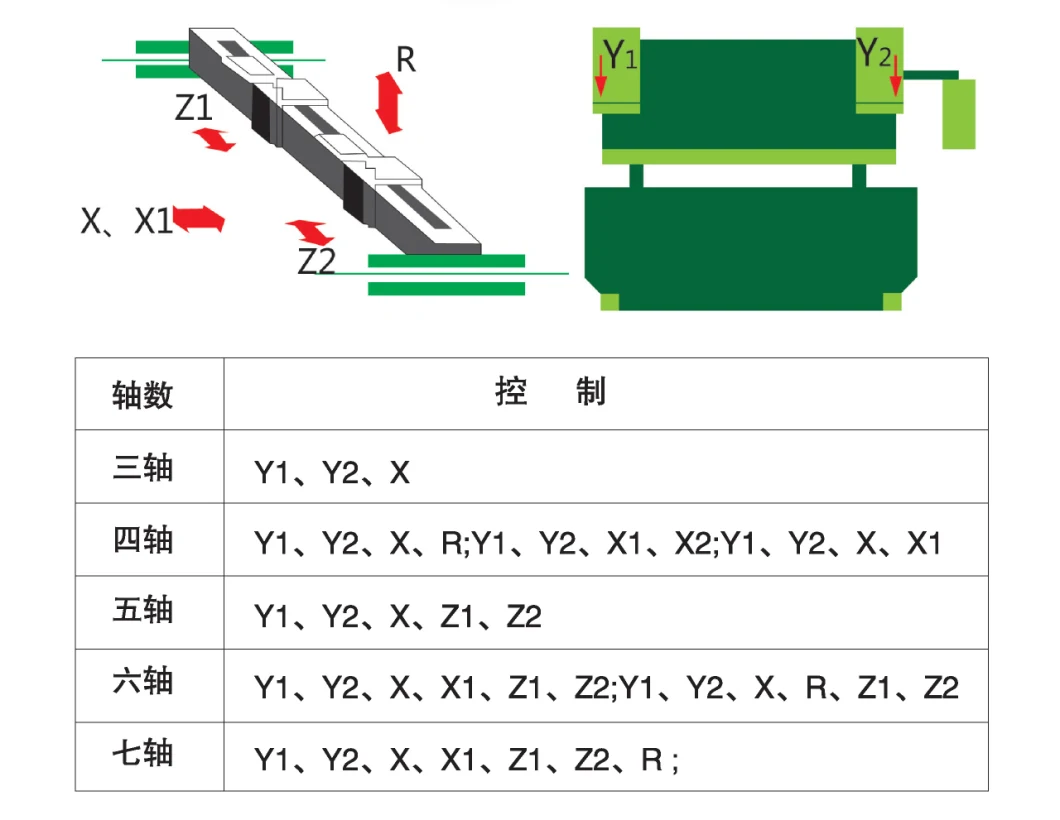 Rrocessing Equipment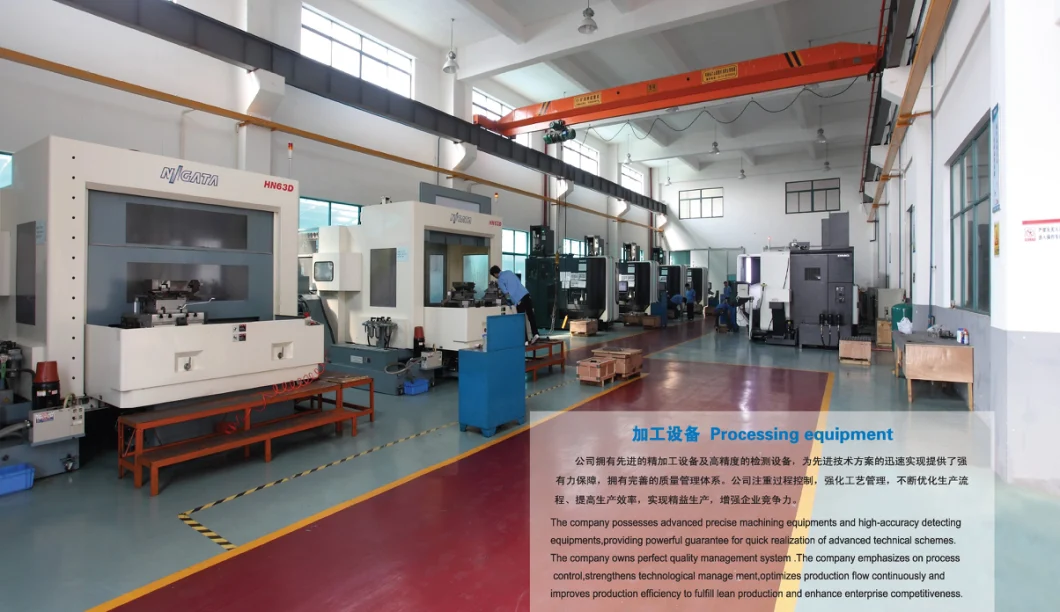 Introduction of ANC 10CNC System Main confoguration and Function
8-inch (10.4-inch) LCD color touch screen. Sensitive touch without delay.
Chinese display. Chinese displaye .can be displayed in a variety of other languages.
Charactoristics are blg enough to use no little finger, so as to avold mistakes.
Colorful and Clear interface. Green is current state and yellow for function key.
All programming and modification work completed In one page. Programming is simple and efficient to improve work efficlency. Use two programming modes. There are direct programming mode and angle programming mode for choice based on user habite .
With online learning and help. one can quickly get started without instructions.
Use pop-up failures and security alarm to suggest failure causes and solutions.
The angle programming mode has automatic calculation function: automaticay calculate the values of the X and Y poaitioning, clamping point and arc bending. Use hend wheel adjustment and buttons control to adjust the positioning axis.
Use uni- directlonal positioningofthe x and Y axes to eliminate mechanical clearance (optional.)
Have backgauge concession function.
Have slow bending tunction to solve the problem of folding sheet deformation.
Have voice prompts and light tips when shaft in placoor bending complete.
5-speed adjustable for shaft positioning.
Can set time delay between each steps.
Resolution ratioof x and.Y is o.01mm.
Mold Number: upper mold 16, lower mold40.
Product Number is 200 and each product has 22 steps.
Panasonic servo motor with very low failure rate.
Mitsubishi-high-speed PLC with develop space.
Omrom switches and relaye.
Taiwan Ming Well power.

After-sales service commitment
1.Shanghai AIGENI Machine TolCo Ltd. is oneof the etrpises thathas passed ISO qually erticatle and dlivered Machine Quality
Assurance Representation.
2.Our company provides on-time delivery and helpful ater sales service.3. On the implementation of three guarantees of product quality.
4. Ourcompany has established Technology Service Department, which is responsible for products adjusting and maintenance and spareparts arrangement. When equipments are transported to buyer's company, we will send technicians, according to buyer's request, to beresponsible for equipment nstallation, debugging instructions and equipment operation. Our company will also provide on-site training formaintenance and repair which usually covers two or three days. The operators from buyer are required to be property educated andpossess relatively stable engineering level,
5. our company will hold one or two study classes for our clients every year and customer representatives are welcomed.6.Provide spares made by our company permenantly.
7. If any quality problem defined in the course of proper use, our company will make quick response within 48 hours after receiving related
notices or send our technicians as soon as possible for maintenance and repair.
8. Shanghai AIGENI Machine Tool Co, Ltd .is carying out a development strategy of establishing sales and technology offices on a nationwide scale so as to provide in-time and considerate services to clients in different provinces. It is of significant importance for our clientsthat purchase CNC equipments for the first time.
WORK SHOP